The Recycle Right Program
An effort to improve recycling practices in Clark County
Waste Connections implemented the Recycling Done Right Clean Cart Program in an effort to reduce recycling contamination in Clark County. The program began in 2020 with Recycling Advocates visiting neighborhoods in Vancouver and parts of unincorporated Clark County. Beginning in May 2022, Recycling Advocates will visit neighborhoods in Ridgefield, Camas, and Yacolt and may return to some neighborhoods more than once. During this year-round program, a team of Recycling Advocates will visually inspect residential recycle carts for contamination and provide customer-specific recycling education. The goal of the program is to educate and empower our customers to generate high quality and clean recyclables through Recycling Right.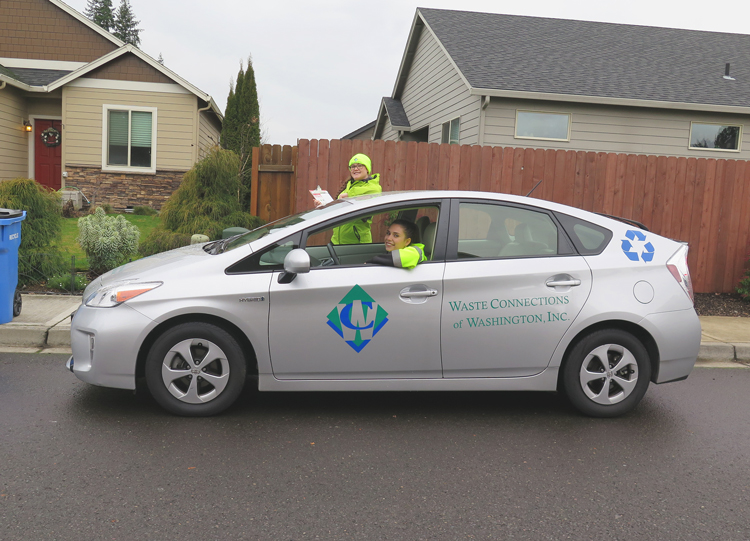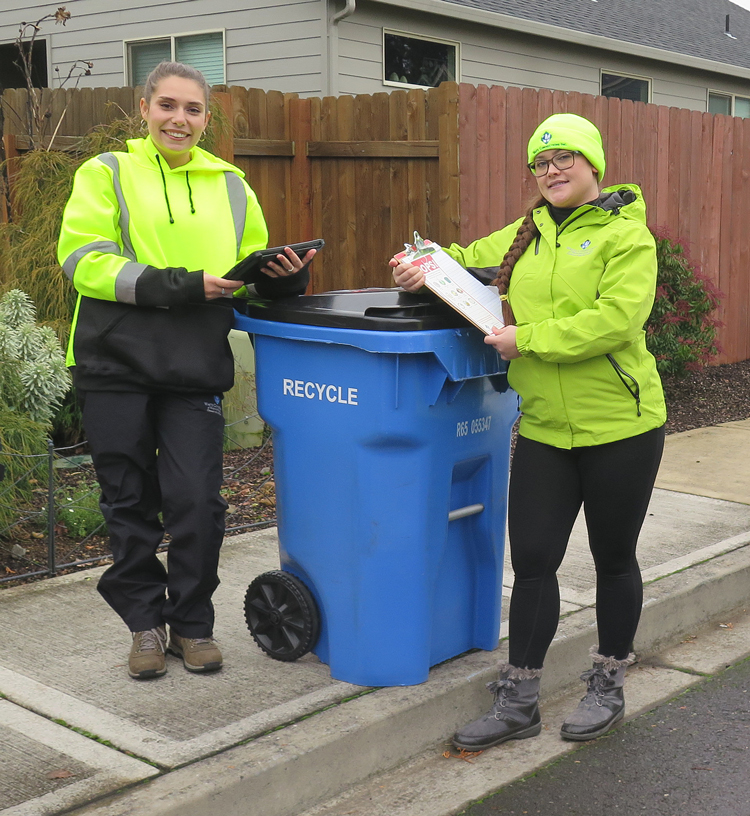 Starting as early as 6:00am, the Recycling Advocates will inspect recycle carts by lifting cart lids and noting which nonrecyclable items are observed. Team members will be easily identifiable by their Waste Connections branded, high-visibility safety gear and vehicle.
Oops! You may notice an "Oops tag" on your cart after the Recycling Advocates have visited your neighborhood. The tag will inform you of which non-accepted items were observed in your cart. You can expect to receive a follow up notification via email or written letter further explaining the information presented on the tag.
Our Recycling Advocates are here for you! If you see them in your neighborhood feel free to approach them with your recycling questions and concerns. They love any opportunity to interact with our customers face-to-face.
If you did not have a chance to speak with one of our team members while they were in your neighborhood, or have questions about the "Oops" tag, please feel free to contact us at recyclehelp@wasteconnections.com
The "Oops tag" is an educational tool to provide firsthand recycling feedback to residents. The red side has pictures and detailed notes on which item(s) do not belong in your cart. The blue side provides a recycle guide and what to do in order to prevent this from happening again.